Blog
Written by

Phil Trinh
COVID-19. Yes, the keyword that has been dangling around everyone's mind for the last few months.
Today, we will discuss about something enjoyable. That is the perk of having a motorbike during this circuit breaker period.
Written by

Phil Trinh
This one's not a myth: riding a motorcycle can be very dangerous. 2019 statistics indicate that motorcycle and pillion riders account for 1 in 2 of all road fatalities in Singapore. And yet, a million cautionary tales later, here you are, helmet and all. We understand the convenience that your bike affords you, and certainly the high that comes with hurtling down the expressway with the wind in your arm hairs. But before you put foot to peg, here are 5 motorcycling myths that could cost you your life, and our tips to staying safe on Singapore's roads.
Written by

Phil Trinh
This article originally appeared on MoneySmart.SG.

Sick of squeezing onto the MRT every morning, but not about to commit financial suicide by taking out a car loan? Well, riding a motorcycle solves both of those problems.
Not only will you have your own transport and no longer be subject to the vagaries of MRT breakdowns, Grab surge pricing and taxi midnight surcharge, you'll also be less affected by traffic jams thanks to the small size and agility of your vehicle. Unless you live right next door to an MRT station, riding a motorbike is also probably the fastest way to get around Singapore.
But the road to owning and riding your own bike is a long, arduous one, and probably more expensive than you thought it would be, now that COE has gone through the roof in the past 4 years.
Still, any biker will tell you it's totally worth it. So let's get started.
Written by

Phil Trinh
A driver job with a difference!
Whether it's delivering lunch to a grandma or delivering courier to corporate customers. Partnering as a driver with Lalamove does not mean getting butt cramps sitting in your vehicle all day long!
Lalamove offers varying services according to different countries. We offer services like door to door delivery, round trips, mailing services, purchasing services, cash on delivery services and more. And we have a wide variety of clientele to match. You will get to meet Lalamove customers from all walks of life: regular users who deliver the more bog standard items to business customers who are serious about getting their hot meals and fresh foods over to their customers on time.
Furthermore, with AloRide being on the list of Lalamove's official partner, you will enjoy up to $40 per month savings!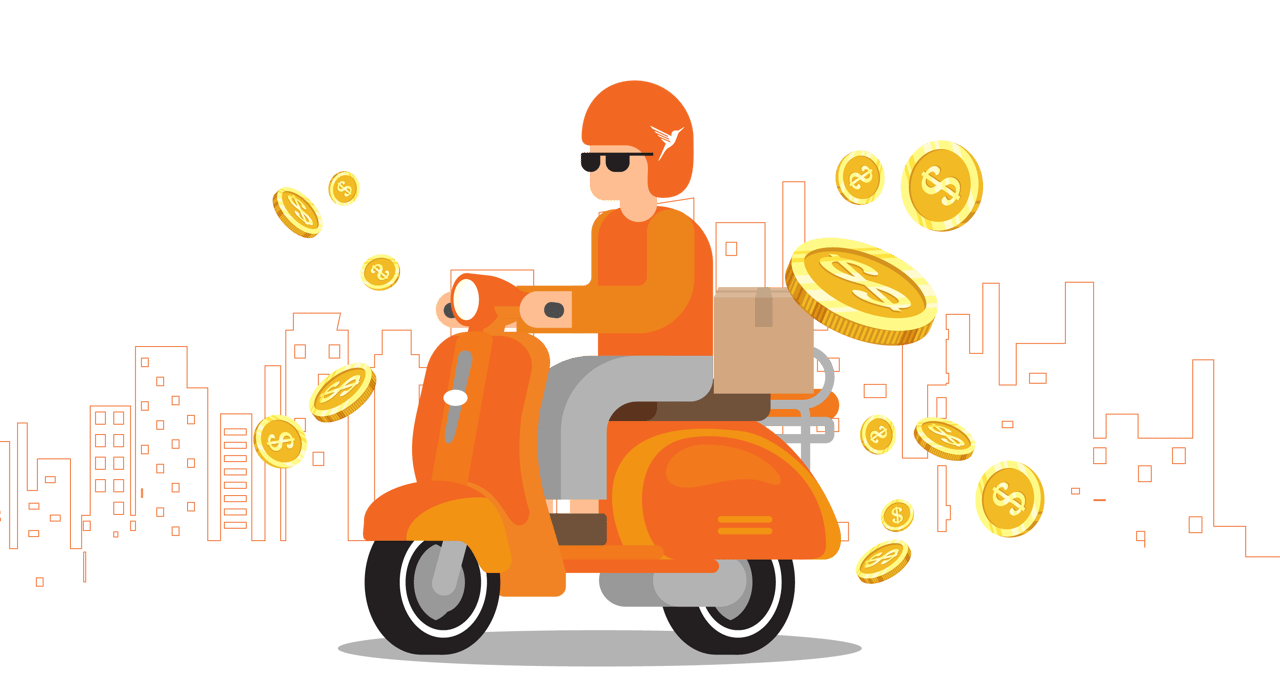 Written by

aloride
Singapore is an urbanized city-state island country that is a part of Southeast Asia. Located at the southern tip of the Malayan Peninsula between Malaysia and Indonesia, it has an area of about 700 sq. km, and has a total population of about 4.8 million. Singapore has several road networks and expressways and also provides a rail network for both the MRT (Mass Rapid Transit) and the LRT (Light Rapid Transit).