Are you considering learning to drive? Here's a brief checklist to help you figure out which driving lessons are best for you and your budget.
We also provide you with a step-by-step tutorial on how to ace that driving test and obtain that desired driver's license!
You must complete the following steps before receiving your license
Step 1: Prepare for the Basic Theory Examination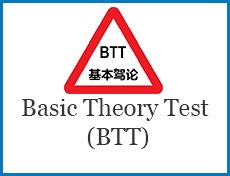 You must prepare for the Basic Theory Test and schedule an appointment at one of Singapore's three driving centers: Singapore Safety Driving Centre (SSDC), Comfort Delgro Centre (CDC), or Bukit Batok Driving Centre (BBDC). They are respectively located in Woodlands, Ubi, and Bukit Batok. The cost of the test is S$13.
Step 2: Apply for a Provisional Driving Permit
After passing your Basic Theory Test (BTT), take your test results to the Traffic Police Test Centre to apply for a Provisional Driving License (PDL). Bring your ID card with you. The Provisional Driving License will cost you S$25.
Step 3: Driving school or private instructor?
You must now choose whether you want to learn to drive at a driving school or with a private instructor.
It's worth noting that learning to drive in a driving school costs more than learning to drive with a private teacher.
Enrollment costs for driving schools are greater than those for private lessons. A driving school will charge S$165.85 for both theoretical and practical lessons, vs S$96.30 for theory and S$50 for practical lessons with a private teacher. Furthermore, if you do not pass within a year of enrolling, you will be charged an extension fee.

Which should you pick?
Option 1: Driving School
A structured curriculum is provided by driving schools. This is ideal for students who prefer a more structured learning environment
Driving schools offer the greatest pass rates.
You will need to attend more classes than if you hired a private instructor
It is more expensive than hiring a private instructor
Option 2: Private Instructor:
More scheduling flexibility and reduced travel time.
The instructor can come to your house and pick you up after the lesson
Reduced fees
Might not have a structured curriculum
Lower pass rates than Driving School
Step 4: Final Theory Test
You can schedule the Final Theory Test once both you and your driving instructor are happy that you are on your way to becoming a competent driver (FTT). The cost of the test is S$13.
Step 5: The Practical Driving Test
Once you have passed both your Basic Theory Test and Final Theory Test, you are theoretically ready to take your
practical driving test. However, your driving instructor will be best placed to inform you if you are indeed ready
to take to the roads and make the booking for you.
The Practical Driving Test (PDT) will be conducted by a driving examiner, appointed by the Traffic Police. It
consists of two parts. The first part tests your ability on the driving circuits while the second part of the test is held on
the roads to gauge the way you interact with road users and your compliance with traffic rules and regulations.
You are no longer required to obtain an actual driver's license once you have passed. The Traffic Police (TP) has ceased issuing physical driver's licenses unless motorists specifically request them.
If a driver does not have a physical license, they are no longer compelled to surrender it.
Using an individual's NRIC and date of birth, traffic cops can have access to this information.
Congratulations! You are now qualified to operate a motor vehicle.
At AloRide, you can rent a motorcycle for as low as $45 per day, or $330 per month to try motorcycling in Singapore.
Rent a motorbike with AloRide today. Check out our catalog at https://aloride.com/catalog.