If we were to learn anything within these last few years, it is that during the pandemic, change is the only constant. Food delivery riders have been working diligently since the outbreak began. Food delivery riders were out on the road to make ends meet as the great majority of Singaporeans acclimated to working from home.
Because of this, we'd like to highlight some of the risks that these unsung heroes face on a daily basis. Some are less evident than others; because most of us only engage with food delivery riders when they show up at our doorsteps.
1. Singapore's weather
Let's start with a no-brainer. In Singapore, the weather is either 'hot, "very hot,' or 'raining". You'll surely get dehydrated when you have to deliver a dozen packages in the scorching sun. In the best-case scenario, the rider is thirsty and stops at a nearby gas station for a quick drink; in the worst-case scenario, the rider suffers from health complications, from heat exhaustion to something more serious.
Rain, too, presents a unique set of difficulties. Food delivery riders are constantly in danger of slipping and injuring themselves due to wet roads and pavements. Every food delivery rider has felt their bicycle slip as they pass over a metal drain cover or tactile pavement. Even after the rain, these frequent pavement features remain deadly traps.
2. Singapore's traffic
Singapore's car ownership has been progressively declining over the years, albeit it's difficult to notice the difference during rush hour. On vast and small roads, automobiles of all kinds and sizes jockey for space, and food delivery riders strive to make their deliveries on time somewhere in between.
Furthermore, as a result of the increasing demand for food deliveries during the epidemic, accident rates have risen over time. In fact, nine out of ten delivery riders indicated they had "met with accidents or knew of fellow riders who had met with accidents since they started working in the industry," according to the same article. What are the most common causes? Rushing to finish orders, rash drivers, and pedestrians who are not paying attention to the road.
Now, nobody wants to get into road accidents of any kind. However, the average motorist at least has the peace of mind that they have insurance — but what about food delivery riders? What happens if something, knock on wood, happens to them?
3. Lack of medical benefits or health insurance
The majority of people have access to basic benefits at work, which is a positive thing. But because food delivery riders are not employed by the individual web platforms and are not covered under the Employment Act, they are not eligible for basic labour protections, such as workplace injury compensation and personal accident insurance.
Then there's COVID-19 to think about. Food delivery riders are at a higher risk of acquiring the disease since doctors now believe the virus may have spread through vegetables touched at food markets. Even if they are not admitted to the hospital, being isolated entails time off work and a loss of money.
4. Vicious pets
In Singapore, pet ownership is gradually rising, yet not all pets are placid and submissive. Every food delivery driver can attest to the dread they feel when they are faced by the ferocities who answer the door instead of the home's owner.
Of course, most of these interactions end with a terrifying food delivery rider and the owner bringing his or her pet back into the house. But what if the food delivery rider isn't so fortunate? What if the Huskie perceives your friendly neighborhood food delivery rider as an easy lunch instead of your friendly neighborhood food delivery rider? Although unlikely, such occurrences are not entirely out of the realm of possibility.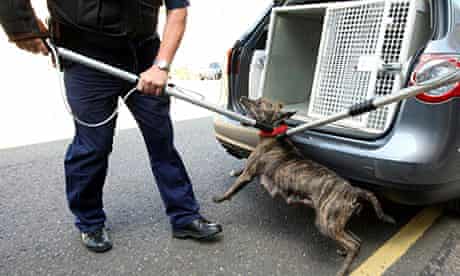 5. Over-zealous customers
During the pandemic, frontline staff has had it tough. Nurses and social distancing enforcement officials have both been harassed or even abused, and food delivery riders perhaps suffered the same thing.
The speed and timeliness with which they deliver their orders are determined by a variety of factors, including how quickly the restaurants produce the food as well as road and weather conditions. Delays are unavoidable, and food delivery riders are frequently the ones who must justify their tardiness.
Physical altercations are rare, if ever, in such settings, but what about our frontline workers' mental health? What happens when you've been subjected to months of verbal abuse from illogical consumers who refuse to see reason? While physical safety is crucial, our frontline workers' mental health is also important.
6. Lack of financial safety net
Being a food delivery rider has the advantage of giving you exactly what you work for every day: you earn less if you deliver fewer orders and more if you deliver more ones. What if, on the other hand, delivery is late? What if you don't meet your daily goal?
The list also doesn't end there. Food delivery riders are not protected against unfair hiring and firing practices because they are not covered by the Employment Act, at least for the time being. The riders will not receive compensation if the corporation decides to let go of half of its fleet of food delivery riders for whatever reason. There is no safety net below once they are severed. From a financial standpoint, that's a significant risk they're taking.
Preparation is key
Things may look grim, but with dozens of difficulties, one must come prepared to face the challenge. By having an adapted and willing mindset, delivery riders can overcome the worst of the worst and continue on in this difficult period.
One of the crucial elements in preparation is to have a bike that's not only suitable for long-term delivery but also easy enough to drive. With more than dozens of bikes for selection, AloRide is hoping to provide a comfortable rental period alongside nice and fantastic bikes for delivery riders, in hopes of supporting riders to face the never-ending challenges.
At AloRide, you can rent a motorcycle for as low as $45 per day, or $330 per month to try motorcycling in Singapore.
Rent a motorbike with AloRide today. Check out our catalog at https://aloride.com/catalog.